Indiana Motorcycle Preservation Society
Indiana's Rich History of Motorcycles
The Indiana Motorcycle Preservation Society is a 501C3 nonprofit organization created with the purpose of promoting and celebrating motorcycle history in the state of Indiana.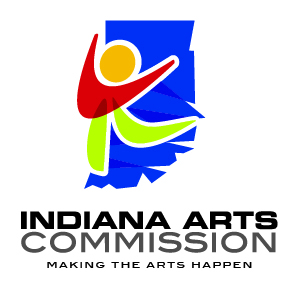 Arts Commission Invests in Indiana Motorcycle Preservation Society to Strengthen Marion through Arts and Creativity
Marion, Indiana – In June 2023, the Indiana Arts Commission (IAC) announced it has awarded $4,000 to the Indiana Motorcycle Preservation Society (IMPS) for their project "Preserving the Cornfield Classic" through the Arts Project Support grant program.
During its June 9 Quarterly Business Meeting, the Commission approved funding recommendations for the Arts Project Support and Arts Organization Support grant programs. Over 480 applications were reviewed by 146 panelists from around the state and country with expertise in the arts, community development, and nonprofit management.
"The projects and organizations selected to receive funding are strengthening our state," said Anne Penny Valentine, Chair of the Indiana Arts Commission. "The Commission is excited and honored to invest in Hoosier communities, supporting organizations that are doing exceptional creative work to make Indiana a great place to live, work, play, study, and stay."
Pat Mitchell, former President of the Indiana Motorcycle Preservation Society, expressed their organization's intention for the funds, stating, "This grant will significantly aid us in telling the story of the Cornfield Classic and documenting the first annual time trials, preserving an important part of Indiana's motorcycle heritage. We are grateful to the Indiana Arts Commission and appreciate the support from legislators who recognize the cultural significance of our project."
"Art and creativity strengthen the fabric of Indiana's communities. They promote connection and cohesion, foster the entrepreneurial spirit communities need to thrive, and create the kinds of communities where people want to live," said Miah Michaelsen, Executive Director of the Indiana Arts Commission. "In every corner of our state, public funding for arts and creativity continually proves to be a high-return investment that improves the quality of life of Hoosiers and drives economic development within our state."
Funding for the Indiana Arts Commission and its programs is provided by the Indiana General Assembly and the National Endowment for the Arts, a federal agency.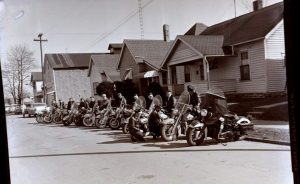 Step back in time to the roaring days of motorcycling in Marion, Indiana, as we uncover the fascinating story behind the Ace of Spades Motorcycle Club. This captivating image, shared by Arlen Scott
Read More »
The Indiana Motorcycle Preservation Society opened an endowment fund at the Community Foundation of Grant County
because it's important for the long-term impact of our cause.
Once you make a gift, the Community Foundation ensures that IMPS will be supported annually, forever, by investing charitable gifts so we can grow. That growth is then used to make a grant that supports our purpose – to promote Indiana's rich motorcycle history.